Course details
【Course only 8 items only】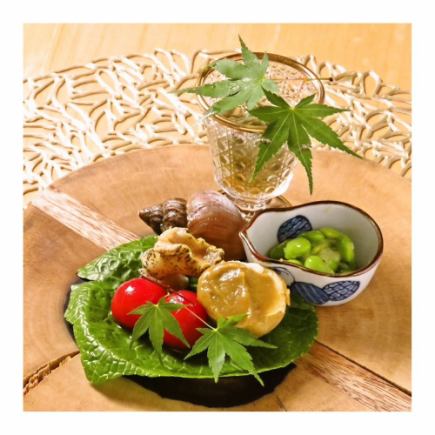 9000 yen
Tax and service charge 10%
Reservation deadline

Until 20 o'clock on the desired shopping day
Based on the concept of "delicious happy time to you". Offer Japanese dishes with Japanese taste and NARASHIBA style dishes of French.
"Winter" through November 21 Seasonal Limited Course Example (The ingredients are gluten-free)
Course menu
■ "Sweet, salt, umami, bitterness, acidity"
"Appetizer, please taste various tastes small amounts"
■ "Scallops x Waves"
"Scallop and turnip to tartar. Taste of kababa leaves and texture and salty taste and taste of kalami to one dish.
Add a colorful beet puree. "
■ "Salmon x Chrysanthemum"
"Sauté the greasy salmon and accompany salty, salty and savory fragrant saury sauce of salmon roe"
■ "Shirako x Chinese cabbage"
"Simple cuisine combined creamy white birch and cabbage potage.
I use ham for the rich in the cabbage potage. "
■ "Two fresh fish's tsubame"
"Please enjoy the fresh fish of the season"
■ "Pork × Koji x Black Olive"
"Roasted the shoulder loin of pork, with chopped black olives and traditional seasonings in the Tohoku region, with Tupenard sauce combined with Koji namba miso.
Please enjoy the compatibility of spicy pork and pork fat.
■ "Reward"
"Slow time until the end"
■ "Sencha 3 Sencha for the Seasons"
"Enjoy the sencha of the season from time to time"
Please understand beforehand that the contents of the course may be changed without notice depending on the purchase situation of ingredients.
2018/05/17 update