Course details
【Ocha de Pairing Course】 Course set of 9 dishes and 6 teas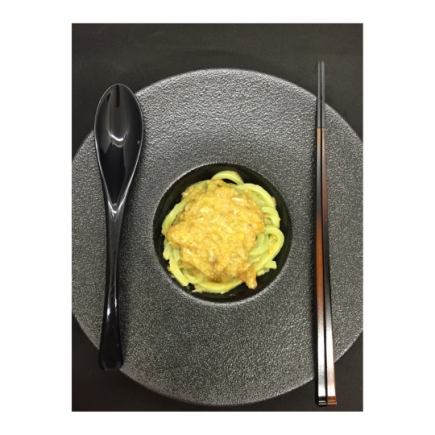 13600
Tax, service charge 10% separately
Reservation deadline

Until 19:00 on that day
24. Selection of contents that change every cheerfully and constantly about 70 different kinds of junmai rice wine or tea good compatibility.
Both images are strong to match Japanese food, but you can enjoy compatibility with various dishes.
Please enjoy a different combination of dishes.
Course menu
【Limited Course from June 20 to July 6】
1
Gomi "acid, salt, sweetness, bitterness, umami"
2
Broiled Iwashi sardine
Large leaf genovese, roasted sake oil
3
Awa Oka Tataki
Jelly of chicken soup, ego mustard
4 "Specialty"
Boiled with abalone
Soy sauce bubbles
Five
鼈 (udon) bowl
6
Fish of the day
Tosa soy sauce
Spirit
7
Sendai beef cutlet
Palmigiano Reggiano, hot spring egg
8
Shimanto Nori Udon udon
Rosamarina style
9
Sake lees brulee
We will offer a cup of tea that is compatible with each dish.
There is no tea attached to 【cooked bowl】 【rice】.
Please understand beforehand that the contents of the course may be changed without notice depending on the purchase situation of ingredients.
2018/05/17 update